Susan Bodkin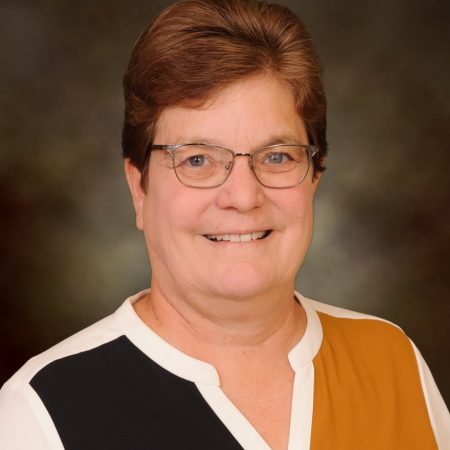 Background:
Susan Bodkin has been a cooperative member since 1985. She graduated from Greenfield-Central High School and Purdue University and has a Bachelor of Science Degree in the School of Agriculture. She is currently the Hancock County Surveyor. In the past, she has worked as a technician and weed specialist for Hancock County Soil and Water Conservation. She specializes in leadership and teamwork, construction plan reviews and the general knowledge of Hancock County, especially drainage. Susan is a member of Willow Branch United Methodist Church serving as trustee, secretary, and has been on several different committees. She has volunteered at the Kenneth Butler Memorial Soup Kitchen and Hancock Regional Hospital and assists with the Hancock County 4-H Sheep show. Susan and her husband David currently reside near Wilkinson. They have a son Joe who is married to Chelsea and grandson Brecken.
Candidate Statement:
I would like to serve as director of NineStar Connect because I have worked in this community for over 37 years and have gained extensive knowledge in working with people and development. I would like to continue to serve my community and feel like this is an excellent opportunity. I am conservative minded but understand and embrace new adventures. My experience working in drainage and Regulated Drains allows me to understand the water and sanitary divisions of NineStar Connect. I have worked in government which has allowed me to gain knowledge in planning for development and utilities needed to provide services to these areas. In addition, I understand the guidelines that must be followed. I understand the rural atmosphere and the concern of urban growth and industrial change. My knowledge and understanding would be an asset to the Board.
2022 Annual Meeting
Friday, March 25th