Jack Negley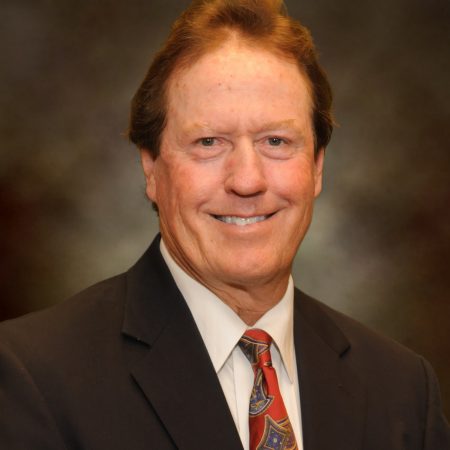 Background:
Jack Negley has been a cooperative member since 1987. Jack graduated from Lawrence Central High School in Indianapolis and then went on to receive his bachelor's degree in Engineering from Purdue University, West Lafayette.
Jack currently works for WEG Electric as a Territory Account Manager. He previously worked for GE, Siemens, Furnas Electric, Teradyne, and Reliance Electric.  All positions were Technical Sales covering the state of Indiana. Jack has experience as a Sales Manager and has been responsible for sales budgets and staff. He previously sold electrical equipment such as power distribution, transformers, and motor control. He has a good working knowledge of electrical systems. Since 2020, he has served as the Director of District 7 for NineStar and have completed three director certifications for NTCA and NRECA. He also is serving on both the Membership and Economic Development Committees and is chair of the By-Laws and Policy Committee.
Jack has served as President, VP, Stewardship Chairman, member of Elders, By-Laws Committee and currently on the Endowment Committee (for which he started 23 years ago) for Zion Lutheran Church and School in New Palestine.  He has also served 2 years on the Buck Creek Township Advisory Board and as Trustee.  He is on the Sigma Nu Purdue Alumni Board.  Jack was also a member of the Mount Vernon Optimist Club and he ran the basketball program for 6 years.
Jack and his wife Carol have lived at their current address since 1987.  His wife taught at Greenfield School System (now retired).  All three of their children (Brittany, Kyle and Kayla) attended Zion Lutheran School until 6th grade and then went to Mt. Vernon Schools from 7th-12th grades.  Jack and Carol reside in Greenfield.
Candidate Statement:
I am honored to currently serve our members as a Director of NineStar and would look forward to continue working with NineStar directors, CEO, and executive staff with the goal of our members having the highest quality of life by providing you with the best utility services in electric, fiber, water and wastewater. We are experiencing economic growth and with it comes challenges as we continue to invest in infrastructure and working through opportunities in serving our members best with the increase in the use of electric vehicles. I believe it is critical that we invest in technologies that give us the most reliable electric power, safe and secure internet, clean water, and wastewater services at the most affordable cost to each of us. Long term strategic planning is essential to NineStar's success keeping financial sustainability as a priority. I look forward to the opportunity to represent you as a Director for District 7.
2023 Annual Meeting
Friday, March 24th