Keeping up-to-date
We want you to know what's happening at NineStar—from newsletters and press releases to the stories about how we impact our community.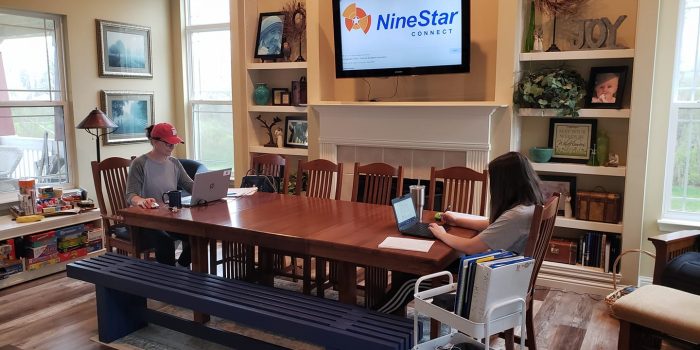 highlight
McCORDSVILLE – NineStar Connect is developing a building that will house offices for the nonprofit utility cooperative and make space available for other uses in the new downtown district underway in McCordsville. The project bolsters NineStar Connect's presence in one of its fastest growing service areas, continues its commitment to a locale it has served since its beginnings, and NineStar will not depend upon rate increases to fund the project.
The building is coming to McCord Square, an expansive town center planned at the southeast corner of Broadway and Mt. Comfort Road in McCordsville. At three stories spanning a total of about 34,600 square feet, the building will stand at the southeast corner of Mt. Comfort Road
and Second Street, anchoring the south end of the entrance to McCord Square's gateway.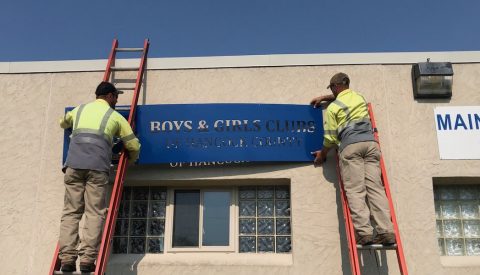 FEATURED STORY
Boys and Girls Club Complete Improvements Thanks to ORU Grant
The Operation Round Up Board recently approved a grant in the amount of $6,000 for floor renovations at the Hancock County Boys & Girls Club in Greenfield. The old floor, a linoleum surface, had been in place for many years and was in disrepair. With the money, they received the old floor was replaced with a durable carpet tile.
Chantel Fowler, Chief Executive Officer of the Boys and Girls Clubs of Hancock County stated that "Our kids are loving the new floors and as a result the game room is now their favorite place in the club!" She went on to say "Thank you so much for your generosity and helping provide this amazing opportunity for our kids!"
The Operation Round Up fund receives the money it distributes from the membership of NineStar Connect customers, who voluntarily have their bills rounded up to the next highest dollar. This money is accumulated by the co-op and transferred to NineStar Community Trust. An independent board made up of approximately fifteen cooperative members meets quarterly to review applications and awards grants.