Thank you for your interest in NineStar Connect. Our cooperative is made up of dedicated individuals who provide exceptional service and support to our members. When you join our staff, you aren't working for a corporation that serves investors and shareholders—you're working for our community's families, neighbors, and businesses.
In addition to a meaningful career, we have a comprehensive benefits program including medical, dental, vision, retirement, and a 401(k) retirement plan.
Available positions are listed below. To apply, please click on the link and follow the instructions. You may also fill out our Employment Application.
NineStar Connect uses E-Verify to confirm the employment eligibility of all newly hired employees. To learn more about E-Verify, including your rights and responsibilities, please visit www.dhs.gov/E-Verify.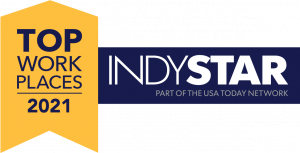 NineStar Connect has been awarded a Top Workplaces 2021 honor by Indianapolis Star Top Workplaces. The list is based solely on employee feedback gathered through a third-party survey administered by employee engagement technology partner Energage LLC. The anonymous survey uniquely measures 15 culture drivers that are critical to the success of any organization: including alignment, execution, and connection, just to name a few.
As a nonprofit electric and communications cooperative, we are dedicated to the well-being and happiness of our members. And that means our mission is to deliver the most dependable, cost-effective services available.
We're focused on hiring dedicated, resilient professionals who are comfortable in a collaborative, open, team-oriented working environment.
NineStar is innovative and forward-thinking. The only cooperative in the United States that offers more than two utility services!
Employees should love where they work. At NineStar, it is important for employees to know they are valued and heard. They need to realize how they contribute to the bottom line. Communication and feedback are essential.
There are formal appraisals each year, and many supervisors hold more than one review annually. The supervisors are encouraged to give and take feedback often. Quarterly company luncheons give employees the chance to meet and talk with the teams in other departments and divisions and learn about the big picture. Community Service Day gets employees out in the community, alongside each other, working for great causes.
Our employees take pride in working for a company that gives back to them and the community.
Why work at NineStar?
Benefits include Life, AFLAC, STD/LTD, Teladoc, Legal Shield/ID Shield, Profit Sharing, service discounts
Philanthropic giving to community both in service and monetary donations
Wellness program with incentives and on-site Fitness Centers
Assistance Program
Career Development
Click below to view our latest NineStar Job Openings
Job Listings
Our employees are the bees knees.
Our cooperative's backbone is its staff. Let us introduce you to a couple of them.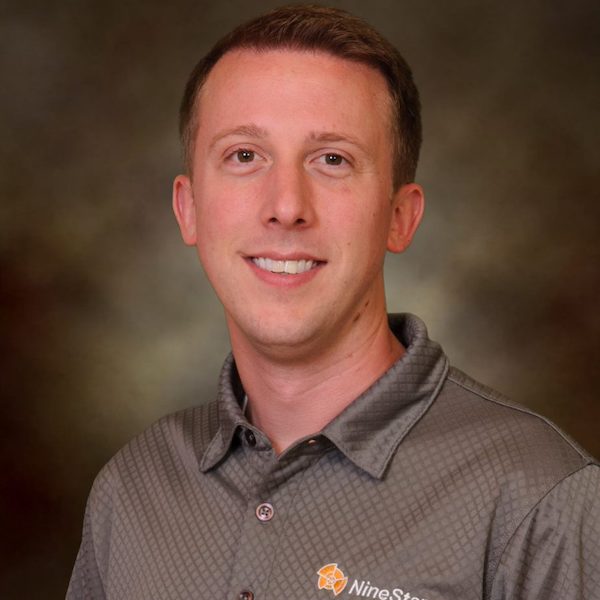 Alan Martin
There is not a boring day at NineStar given all we do and how we will all come together for the common good of serving our community. That is why my favorite event each year is the Cooperative Service Day. The fact that NineStar employees can get so many different projects done in a single day while at the same time still making sure our members issues are being resolved is truly understated. I can say from experience, the opportunities at NineStar are limitless if you are willing to go after them.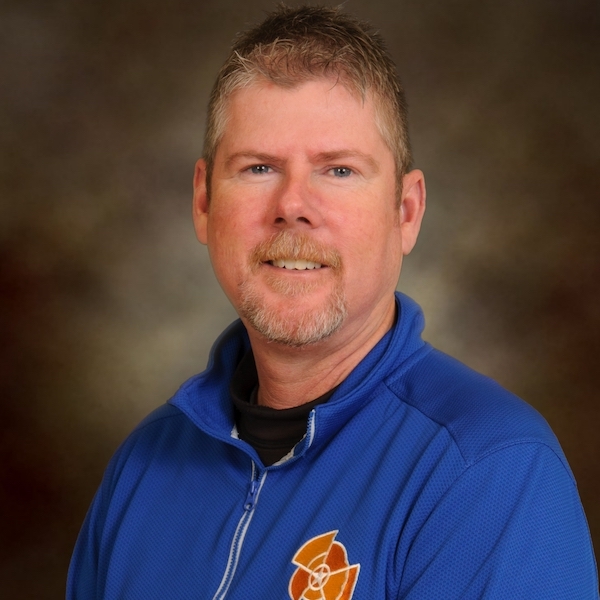 Shane Osborne
A couple of things I enjoy about working here is the fact we provide great services to the members of our co-op, a lot of whom would not have access to these services had we at NineStar not provided it. Being a member of the NineStar Team gives me a sense of being part of something bigger than just working for a company that provides a service. I feel as if we truly make a positive difference in the lives of the members and communities we serve.