The Difference Is You
We're a 125-year-old, nonprofit cooperative owned by our members, the friends and neighbors we serve. We value community and giving back. That's why we have a local support center for our members that is available every day, all day long.
Members Only
NineStar Connect is a nonprofit electric, communications and water & sewer cooperative, so we don't sell to customers or work for shareholders. Instead, we have members who serve as our owners— and they're the same people who live in the homes, attend the schools, and work at the businesses we serve. That means our sole mission is to deliver the most dependable, cost-effective services available.
Our cooperative, and other true co-ops, are governed by these seven principles:
Voluntary, Open Membership. We are open to all without gender, social, racial, political, or religious discrimination.
Democratic Member Control. Every member has a vote and a voice.
Member Economic Participation. Members contribute equitably to and democratically control the capital of the cooperative.
Autonomy and Independence. Cooperatives are autonomous, self-help organizations controlled by their members.
Education, training, and information. Cooperatives provide education and training for members so they can contribute effectively to the development of their co-op.
Cooperation Among Cooperatives. Co-ops serve their members most effectively by working together.
Concern for the Community. While focusing on member needs, cooperatives work for the sustainable development of their communities.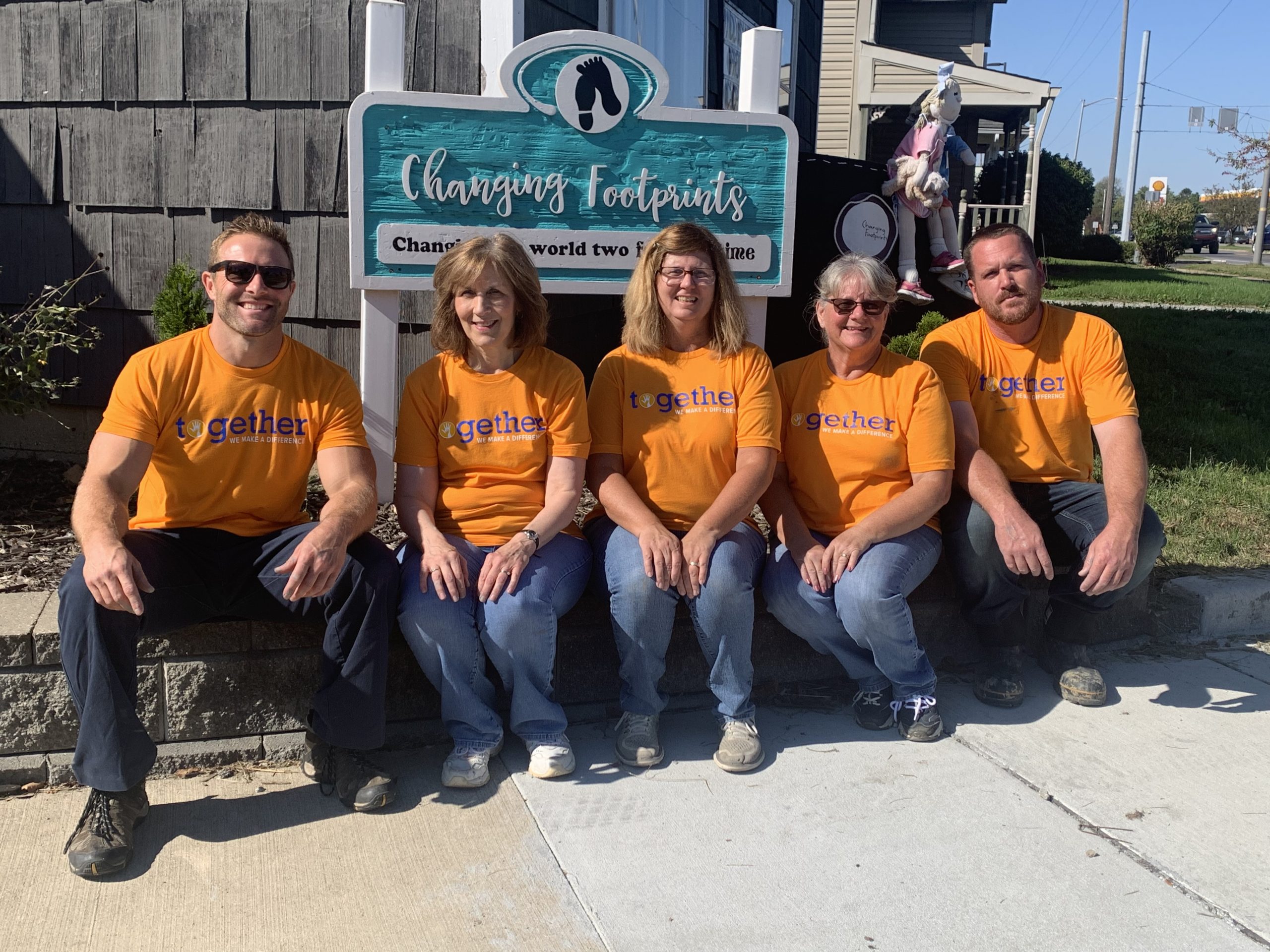 NineStar Connect is a smart utility that brings urban-grade fiber optic and utility infrastructure solutions to Indiana's most rural communities. Our reliable infrastructure solutions have made the communities we serve the most wired in Indiana, and desirable places for sustained economic development.
Our members give back.
Operation Round Up is a voluntary fundraising program that lets our members donate spare change on their monthly bills to help those in need in our community. The difference goes into a special fund administered by the NineStar ORU Advisory Board. The Board then distributes the money back into the community – to the places that need it most.
We serve our community.
NineStar Connect is a cooperative, meaning that we are owned by the customers we serve – which in NineStar's case, is the citizens of our community. As a cooperative, concern for the community is one of our core principles. Each year, on a dedicated day in October, our employees work with different nonprofit organizations on projects that seemed too large or may have been put off because of lack of human or financial resources. Last year, we completed work for nine different nonprofit organization, all on the same day!
NineStar in the Community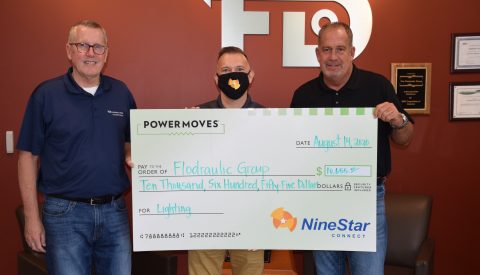 Story
Flodraulic Group Power Moves Rebate
The Flodraulic Group received a rebate check for $10,655 by upgrading their lighting system. Barry Stacy (Chief Operations Officer), and Todd Bowles (Distribution Manager) stated the lighting upgrades have reduced their electric bills by about 30%. Upgrades include: Ceiling Mounted Lighting Occupancy Sensors, Arm-Mounted LED lights, Wall-Mounted LED Area Luminaries, interior downlight retrofit LED lights, High Bay,  and Troffer LED Light Fixtures. The money was made possible through Wabash Valley Power Alliance's energy efficiency program, Power Moves.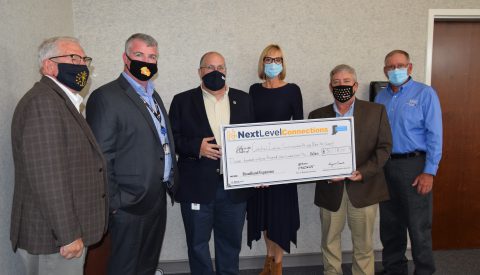 Story
Next Level Broadband Grant
Indiana Lt. Governor Suzanne Crouch presents a check to NineStar Connect and Henry County REMC from the State of Indiana's Next Level Broadband Grant Program.  The Next Level Broadband Grant Program is the largest single state investment in broadband. The NineStar Connect and Henry County REMC project will serve 70 unserved rural households and 10 businesses. The requested grant amount is $361,711, with a local match of more than $194,767, for a total project cost of $556,478.  The Indiana Office of Community and Rural Affairs, administers and oversees the program.