Raymond Kerkhof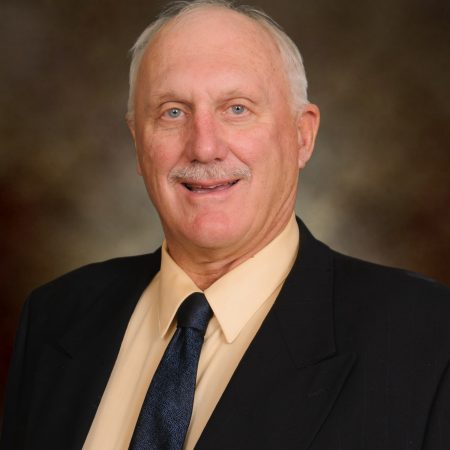 Background:
Ray Kerkhof has been a cooperative member since 1975. Ray graduated from Greenfield-Central High School and then went on to Purdue University for his bachelor's degree in Agriculture.
Ray retired from Harvest Land Co-op as an Ag Center Manager. Previously, he worked for Hancock County Co-op and Ag One Co-op. Ray has had several management and leadership courses throughout his career. He also received his certificate of achievement from NTCA as well as some classes in finance from CFC. He just completed his CCD certificate this past November from NRECA.  Ray is a member of Trinity Park Church and a current member of Farm Bureau, Inc.
Other involvement includes Ray as president of 3-K Farms Inc (a family farming operation), he served as president of Hancock County Farm Bureau and District VI Farm Bureau Elect, served as first vice president of Greenfield-Central School Board and has served on the nominating committee for Farm Credit Mid-America representing Indiana. He also served on the Hancock Regional Hospital Foundation Board and Hancock County Extension Board.  He is currently serving as board chairman of NineStar Connect and was selected to serve on the board of Indiana Electric Cooperative (IEC).
Ray and his wife Pam have three children: Chad, Brandi and Nick.  They currently reside just outside of Greenfield.
Candidate Statement:
I've had the privilege of serving as a director for NineStar Connect for the past six years. During that time our service area has experienced accelerated growth and thus our cooperative has grown as well. Staff and your directors have focused on long term strategies to ensure that we meet the demands of today and not miss the opportunities of tomorrow. We speak of the cooperative model and how it differs from the traditional business model. Member ownership and the sharing in its margins resonates with most people and I'm proud to be a part of a company that gives back to its members and the community. As growth continues, we need to monitor its pulse to insure the increase in the quality of life. I welcome that challenge and the many others that will arise in maintaining a growing and thriving cooperative.
2023 Annual Meeting
Friday, March 24th