Just after 7:30am, a fire hydrant was struck by a large truck just south of 100S along 500W north of New Palestine. The damage was severe enough that the pumps could not keep up with the loss of flow and the tower emptied around 8:00am. Once we were able to assess the damage and confirm the worksite was safe, we were able to shut a valve going to the south half of the system, and restore service to the north (majority) by 10:30am. As the tower filled and normal operating pressures built back up, crews make the necessary repair to that broken section of main and we were able to restore service to the south end at just before 1pm.
A water boil advisory will remain in effect for a minimum of 48 hours until after 2 passing bacteria samples are taken. This is only a precaution as the pressures in the system dropped low enough that potentially contaminated ground water had the possibility of getting into the mains. This is different than a boil order which is only employed if we had a failed test which has not happened. An all clear will be sent out once we have the results of the second test, hopefully by noon on Friday.
Thank you to all of our members for your patience and understanding as we worked to repair the hydrant as quickly and safely as possible.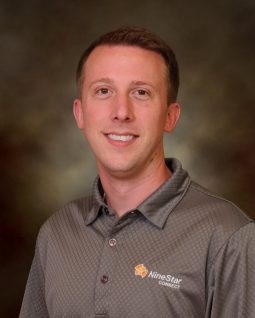 Alan Martin
Manager of Water & Wastewater Utilities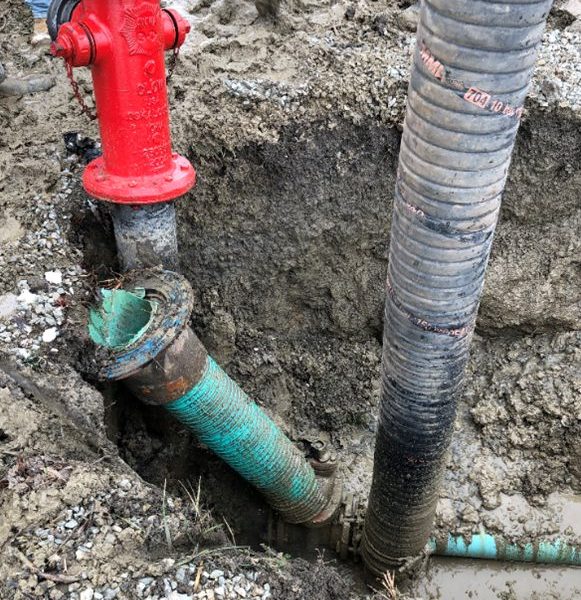 The hole around the hydrant was self-excavated by the amount of water that was coming out of the broken pipe.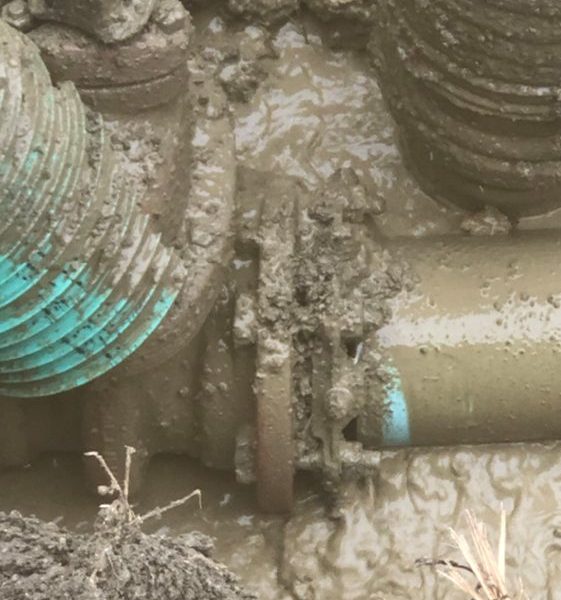 This  picture shows the only 1" separation it took to make that hole. This makes working on live main breaks very difficult and dangerous but in this situation crews were able to repair it while empty which allowed us to get it done much quicker.