Philip Hayes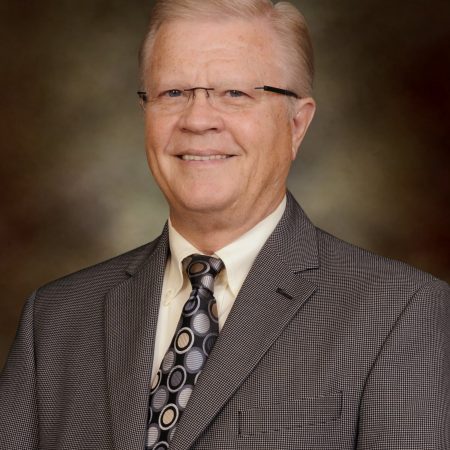 Background:
Philip Hayes has been a cooperative member since 1976. He graduated from Greenfield-Central High School and then Purdue University with a Bachelor of Science in Industrial Management with a minor in Computer Science. He is currently retired. For 23 years, he worked at Naval Air Warfare Center as a Program Manager, Ground Based Systems. He was a Business Manager of Manufacturing & Depot Operations at Raytheon Technical Services, LLC for 14 years. Combined, Phil has had over 37 years working in the defense industry focused on design, development, production, and repair of military hardware. Phil's specialized training consists of Cooperative Board leadership and continuing education with NTCA (Rural Broadband Association), IEC (Indiana Electric Cooperatives), Statewide Association of REMC's, NRECA (National Association of Rural Electric Cooperative), Alliance of Indiana Rural Water Association, Aces Power Marketing Risk Management Training, National Rural Utilities Cooperative Finance Corporation Certificates, Credentialed Cooperative Director, Board Leadership Course, numerous Broadband Core Curriculum Courses.  Phil also represents NineStar on the Wabash Valley Power Alliance (WVPA) Board of Directors (23 member REMC's from 3 states) and he currently serves as WVPA Board Chairperson, including the Executive Committee. He is keenly aware of upward pressure on WVPA's wholesale power rates and his goal is to influence WVPA's rate setting process by balancing NineStar's member interests and WVPA's financial viability. He also serves on several NineStar committees including executive, finance, technology and is Governance Chairperson. Phil is a member of Willow Branch United Methodist Church including Sunday School Teacher, Finance & Paster Parish Chairperson, Member Prospect Lodge #714 F&AM, life member of Purdue Alumni Association and member of Greenfield Kiwanis. Phil resides in Wilkinson with his wife Pamela. They have a son, Brandon (Becky) and two granddaughers, Sydney and Aubrey.
Candidate Statement:
I am fortunate to have participated in the formation, growth, and development of NineStar Connect. The CEO, staff, and directors are a team engaged in a long-term strategy to ensure NineStar members have access to the best possible utilities. I believe that quality-of-place is an essential ingredient in where people choose to live and I enjoy being a part of NineStar's endeavor to be a solutions provider for our members and customers. These are exciting times with new and prospective economic opportunities that will rely on the infrastructure investments NineStar is making. Progress is sometimes slower than I prefer, but doing the right thing is not easy. I am proud of what NineStar is accomplishing and I welcome the opportunity to carry the tradition forward representing the members of NineStar.
2022 Annual Meeting
Friday, March 25th