An IP address is a series of numbers assigned to your computer to identify it on a network. This IP address could be assigned by our equipment, when you are connected directly to us, or if you have a wireless router, it would likely be assigned by that router.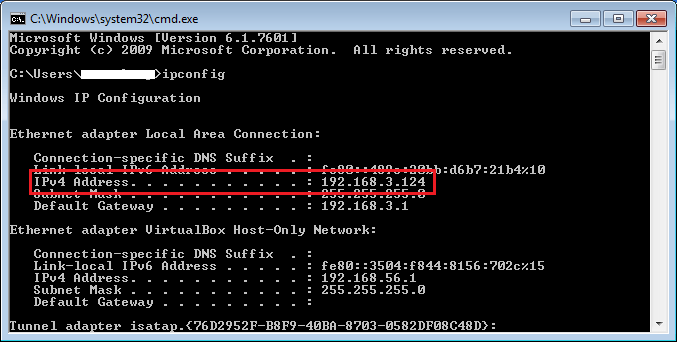 | | |
| --- | --- |
| If you IP starts with | |
| 192.168 | You are most likely behind a router. Further testing should take place when connected directly to the line coming in. |
| 172. | You are most likely connected directly to our fiber service. |
| 169.254 | Your computer is not getting an IP address, and Windows is automatically choosing one. Try rebooting your router and the computer and check again to see if your computer gets a valid IP address. |
| 10.0.0 | You are likely connected directly to one of our modems or wireless routers, or possibly a third party router. |
| 10.x.x.x, not resembling above | You are likely connected to a video port instead of an internet port. |
Contact Us
We're available to our members! If you need help with any of your NineStar Connect services, use the link below to get in touch.
Contact Us